Exceptional
Service

With Local

Heart

.

That's the ALLO promise.

SWITCH NOW
More than your average service provider. Honest.
Not only does ALLO provide crazy-fast internet, crystal-clear TV, and dependable phone service – we also provide local support. This means we are a part of the communities we serve. You might find us talking tech at a neighborhood BBQ, coaching little league, or supporting local businesses downtown.
We understand where our communities are heading and want our residents and businesses to be able to do more, without hassle. We don't believe in being average. That's why we strive to deliver an extraordinary service to our customers.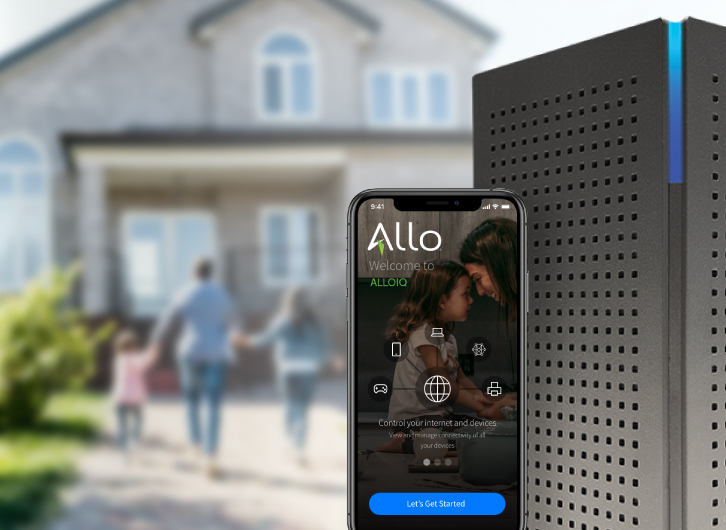 The best thing about ALLO is not just our crazy-fast internet, crystal-clear TV, and dependable phone service.
It's also our community heart
Exceptional

service no matter where you are in your home

Fiber internet provides faster speeds with symmetrical uploads and downloads. Plus, the ALLO BLAST Wi-Fi router is included for FREE with our 500 Mbps and 1 GIG service plans. Built with Wi-Fi 6 technology, the ALLO BLAST provides extraordinary whole-home coverage – even if you're on a video call in your backyard.
Hassle-free

service with no contracts or hidden fees

ALLO provides straightforward billing terms that you can count on. When you sign up for our services, you pay the same fair price as all our customers.

You're also free to upgrade, change, or even cancel your service at any time. But we're confident you won't want to leave once you've experienced ALLO's speed, reliability, and customer service!
Honest

service with no bull

Our business model is simple: ALLO provides faster, more reliable service. No games. No gimmicks.

We don't hide behind legal disclaimers and small print, and we won't nickel and dime you for every little thing. Instead, we advertise our actual before and after-tax rates, which includes the ALLO Blast modem.
Local

service with genuine support

We pride ourselves on being a part of the communities we serve and love when our customers stop by our stores to Say ALLO! Our team is always here to make sure your service is running at top performance.
Our customers love us. Honest!
Best internet and customer service out there. No matter the issue. Allo works to make sure your service is functioning the way it should be. They don't worry about the cost of new drops or equipment if it's required. And they don't charge the customer.
– Joe, Lincoln
Sign me up for extraordinary service
* Prices and features shown only apply to residential homes in ALLO serviceable areas. Pricing and packages are subject to change without notice. A $150 security deposit is required, unless waived. Speed download/upload available on fiber internet connection using the ALLO router. A typical install time is two hours but may differ depending on the services installed.