Internet, TV y Teléfono de Fibra Óptica
Breckenridge, CO
ALLO offers the best internet, TV, and phone available in Breckenridge. No more buffering. No more lag. Just crazy fast internet and crystal-clear TV and phone service.
Regístrese para recibir servicio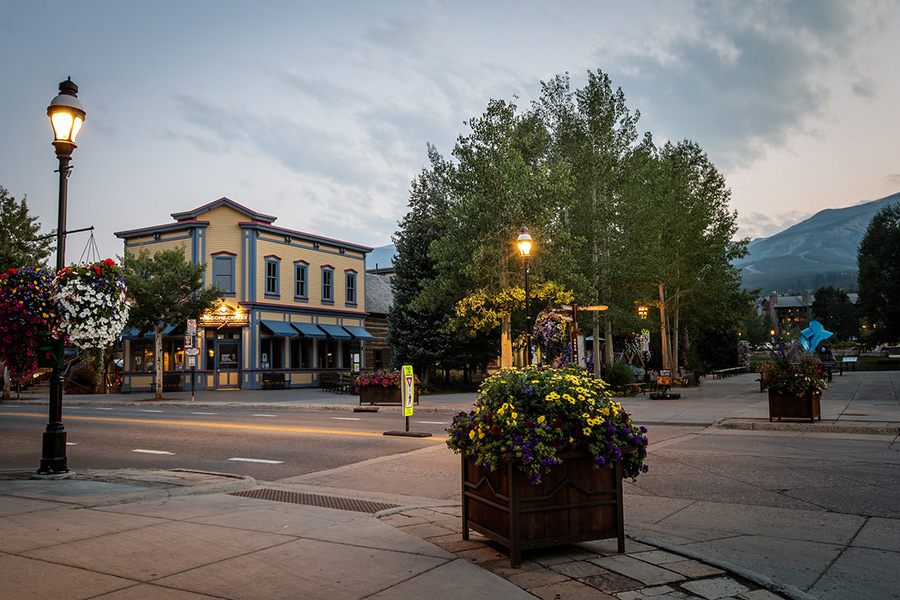 It Doesn't Get Better Than ALLO in Breckenridge.
ALLO is proud to be partnering with the Town of Breckenridge to provide elevated connections to an elevated community. We're excited to utilize a world-class network to expand business opportunities, create jobs, and bring long-term sustainability, reliability, and speed to Breckenridge. Check out our fiber service map below. If you're in the green, now is the time to sign up for ALLO! If you're outside our fiber service area, fill out our Mantente informado, we'll be announcing new construction areas and service updates soon.
Tienda ALLO
Hours: 12PM - 4PM | Monday, Wednesday, Friday
Ubicación:: 105 Jefferson Ave.
Residencial
Ventas: 970.771.4050 | Ayuda: 970.771.4550
Negocio
Ventas: 970.771.4000 | Ayuda: 970.771.4500
Winter Construction Notice
Thank you for your interest in ALLO's Fiber services, we look forward to becoming your service provider. Over the winter months, we will be installing ALLO service to those customers who had fiber installed to their home before the ground froze. If you're eager to get ALLO in the spring of 2022, make sure your home is or will be serviceable using the website map and tell us which services you need by placing an order.
If your neighborhood isn't in the current service area, make sure you're signed up to Stay in the Know and we'll keep you posted by on which areas of town Breckenridge plans to build next.
With upload and download speeds from 500 Mbps to 1 GIG, you'll never wait on the internet again. No buffering. No lag. Just crazy fast surfing, streaming, and downloading in Breckenridge.
Crystal-clear picture is just the beginning. Our wireless set-top boxes let you watch TV from anywhere in your Breckenridge home — even the garage or patio.
Keep your Breckenridge phone number. Get rid of the outdated service. And when you do, you'll enjoy free benefits like call waiting, call forwarding, caller ID, and voicemail.
Preguntas Sobre la Construcción?
We can help with that! Search your address in the map below for more detail on service timelines in your neighborhood. You can also visit our página de construcción para obtener más información sobre cómo construimos nuestra red de fibra óptica y la llevamos directamente a hogares y negocios en su comunidad. Si tiene preguntas o inquietudes, también puede comunicarse rápidamente con nuestro equipo en esta página.
Más Información
Construction Areas:
Ready for Install
¿Vives en un apartamento?
Great! We'd love to bring ALLO service to your building if we're not there already. The timeline for your apartment may be different than the one you see in the map above. Please encourage your landlord to reach out to us on this page. And then submit your request for service here to get the process started.
Compare su Internet con ALLO Fiber
Si nunca ha experimentado ALLO, es difícil entender la diferencia entre las velocidades de Internet que ofrecen la mayoría de las empresas de Internet por cable y las velocidades que puede lograr con nuestra red 100% de fibra. Para comprender mejor, utilice esta prueba de velocidad para comparar diferentes tiempos de descarga entre ALLO y nuestros competidores.
ALLO download time: 3 seconds
Competitor download time: 1 minute 52 seconds

Fibra Internet
There is nothing like ALLO's 100% fiber internet delivered right to your Breckenridge home. You get consistent, secure connections with symmetrical (upload/download) speeds starting at 500 Mbps. That's enough to download a full HD movie in less than two minutes.
Internet Veloz
Obtén velocidades de carga y descarga desde nuestro estándar de 500 Mbps hasta nuestra velocidad ultra rápida de 1 GIG.
Sin Pausas Ni Demoras
No tendrás ninguna interrupción del servicio, ya sea que estés transmitiendo películas en 4K, usando chat de video, jugando juegos a través del internet o haciendo todo al mismo tiempo.
Conecta 250+ Aparatos Simultáneamente
Con nuestro Router Blast GRATUITO, toda tu familia puede conectar todos los aparatos sin perder velocidad ni servicio. Impulsada por Wi-Fi 6, esta próxima generación de tecnología proporciona una cobertura más fuerte con una continuidad perfecta de señal y velocidad en todo tu hogar.
Instalación GRATUITA
A diferencia de la mayoría de las empresas, no te cobramos por poner nuestro servicio en funcionamiento.
A diferencia de la mayoría de las empresas, no te cobramos por poner nuestro servicio en funcionamiento.
La aplicación ALLO IQ proporciona a los clientes de Internet de ALLO una herramienta fácil de usar para administrar funciones básicas en tu red Wi-Fi, como SSID y administración de contraseñas, administración de invitados a la red, restricciones de Wi-Fi y pruebas de velocidad.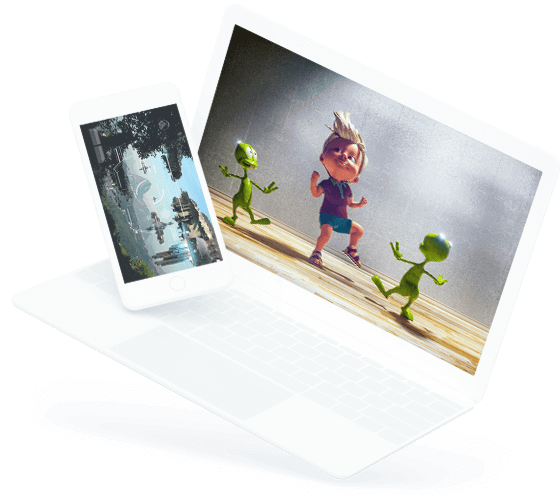 La Diferencia de Fibra Internet de ALLO
Nuestra red 100% fibra óptica llega directamente a tu hogar
Velocidades empezando desde 500 Mbps
GRATIS router inalámbrico
Sin límites de datos
Fibra TV
The best picture quality available in Breckenridge. More than a hundred standard channels. Uninterrupted service. Get all of this and much more with ALLO Fiber TV.
Reiniciar TV
Retrocede y ve las últimas cuatro horas de programación en vivo en nuestros canales más populares. Disfruta de más de 100 canales de Restart TV incluidos GRATIS con nuestro servicio de DVR.
110 Canales Básicos
You don't need to give anything up to get a crystal-clear TV picture. And our basic package includes ESPN and Golf Channel.
Receptores Inalámbricos
Sin cable, puedes ver la televisión en cualquier lugar de tu hogar, incluso en el patio o en el garaje. Cada receptor cuesta solo $6/mes, incluyendo impuestos.
DVR Para Todo El Hogar
Graba hasta cuatro programas simultáneamente y ve programas grabados desde cualquier televisión en tu casa.
La Diferencia de Fibra TV de ALLO
Cambio de canal instantáneo sin retraso
Stream more than 80 channels from your desktop or mobile device (including ESPN )
Hasta 450 horas de almacenamiento en tu DVR
El nuevo servicio de TV incluye una prueba gratuita de 90 días* de Whole Home DVR
Channel Guides
Fibra Teléfono
Why switch your Breckenridge phone service to ALLO? Because your current service can't offer the crystal-clear quality of our 100% fiber network. Plus, you get great rates and free features without signing any contracts.
Alta Claridad
Ningún otro proveedor puede ofrecer la calidad de nuestra red de fibra óptica.
Bloqueo de Llamadas Automáticas
Esta función bloquea las llamadas telefónicas entrantes que utilizan un marcador automático computarizado para entregar un mensaje pregrabado, como si fuera un robot.
Funciones Avanzadas Gratis
Con ALLO, no pagarás más por llamadas en espera, desvío de llamadas, identificador de llamadas o correo de voz.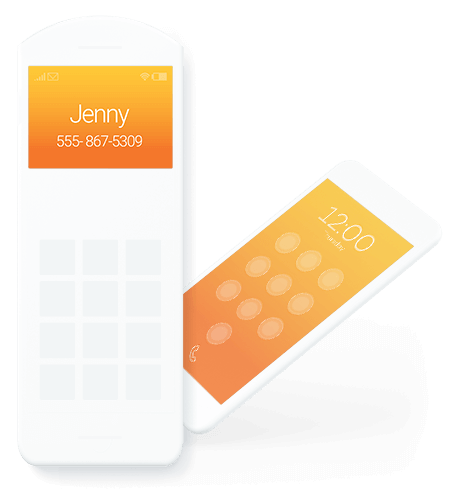 La Diferencia de Fibra Teléfono de ALLO
Mantén tu número de teléfono actual
Larga distancia ilimitada en los U.S.*
¡Mantente Informado!
Te mantendremos informado con las últimas noticias e información sobre el servicio y la disponibilidad de ALLO.