ALLO Fiber Internet, TV, & Phone
Hudson, CO
ALLO offers the best internet, TV, & phone service available in Hudson, CO. No more buffering. No more lag. Just crazy fast internet and crystal-clear TV and phone.
We've got the GIG for you. Learn more about careers with ALLO.
Stay In The Know
It Doesn't Get Better Than ALLO in Hudson, CO.
We expect the town of Hudson to be fiber-ready in early 2022. We're excited to utilize a world-class network to expand business opportunities, create jobs, and bring long-term sustainability, reliability, and speed to your neighborhood. Fill out our Stay in the Know form to keep up to date on the latest news concerning construction and service availability in Hudson.
Packages and pricing coming soon!
ALLO Store
Location: Coming Soon
Residential
Sales: 720.764.8055 | Support: 720.764.8050
Business
Sales: 720.764.8010 | Support: 720.764.8000
Fiber Internet
With upload and download speeds from 500 Mbps to 1 GIG, you'll never wait on the internet again. No buffering. No lag. Just crazy fast surfing, streaming, and downloading.
Fiber TV
Crystal-clear picture is just the beginning. Our wireless set-top boxes let you watch TV from anywhere in your home — even the garage or patio.
Fiber Phone
Keep your phone number. Get rid of the outdated service. And when you do, you'll enjoy free benefits like call waiting, call forwarding, caller ID, and voicemail.
Construction Questions?
We can help with that! Visit our construction page to learn more about how we construct our fiber-optic network and bring it directly to homes and businesses in your community. If you have questions or concerns, you can quickly communicate with our team on this page too.
Learn More
Construction Areas:
Design
Under Construction
Sign Up Today for a Priority Install Date
Live and Ready for Install
Fiber Internet
There is nothing like ALLO's 100% fiber internet delivered right to your home. You get consistent, secure connections with symmetrical (upload/download) speeds starting at 500 Mbps. That's enough to download a full HD movie in less than two minutes.
Consistently Fast Internet
Get upload and download speeds from our standard 500 Mbps to our crazy fast 1 GIG.
No Buffering
You won't experience any service interruptions—whether you're streaming 4K movies, using video chat, playing games over the internet, or doing all of them at the same time.
Connect 250+ Devices Simultaneously
With our FREE Blast router, your entire family can connect all of their devices without losing speed or service. Powered by Wi-Fi 6, this next generation of technology provides stronger edge-to-edge coverage with the seamless continuity of signal and speed through out your home.
FREE Installation
Unlike most companies, we don't charge you to get our service up and running.
ALLO IQ App
The ALLO IQ App provides ALLO internet customers with an easy to use tool for managing basic features on their Wi-Fi network, like SSID and password management, guest network management, Wi-Fi restrictions, and bandwidth testing.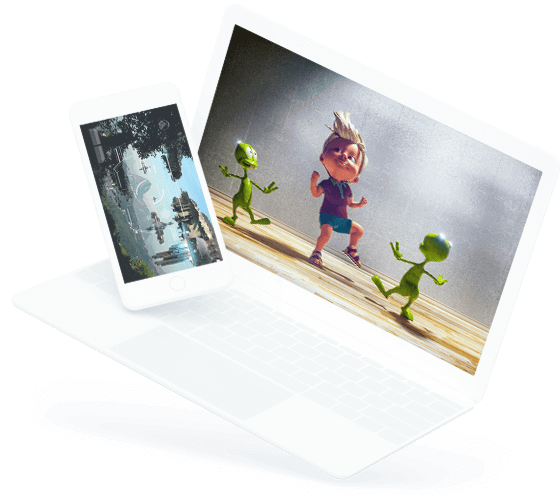 The ALLO Fiber Internet Difference
Our 100% fiber network is brought directly to your home
Speeds starting at 500 Mbps
FREE wireless router
No data limits
Fiber TV
The best picture quality available. More than a hundred standard channels. Uninterrupted service. Get all of this and much more with ALLO Fiber TV.
Restart TV
Rewind and watch the last four hours of live programming on our most popular channels. Enjoy over 100 channels of Restart TV included FREE with our DVR service.
110 Basic Channels
You don't need to give anything up to get a crystal-clear TV picture. And our basic package includes the Big Ten Network and Golf Channel.
Wireless Set-Top Boxes
Without cable, you can watch TV anywhere in your home—even on your patio or in your garage. Each box is only $6/month, including tax.
Whole Home DVR
Record up to four programs simultaneously and watch recorded programs from any TV in your house.
The ALLO Fiber TV Difference
Instant channel change with no lag
Stream more than 80 channels from your desktop or mobile device (including the Big Ten Network )
Up to 450 hours of DVR storage
New TV service includes a 90-day free trial* of Whole Home DVR
Channel Guides Coming Soon!
Fiber TV Options
Fiber Phone
Why switch phone service to ALLO? Because your current service can't offer the crystal-clear quality of our 100% fiber network. Plus, you get great rates and free features without signing any contracts.
Crystal-Clear Sound
No other provider can offer the quality of our fiber network.
Robocall Blocking
This feature blocks incoming phone calls that use a computerized autodialer to deliver a pre-recorded message, as if from a robot.
Advanced Features for Free
With ALLO, you won't pay extra for call waiting, call forwarding, caller ID or voicemail.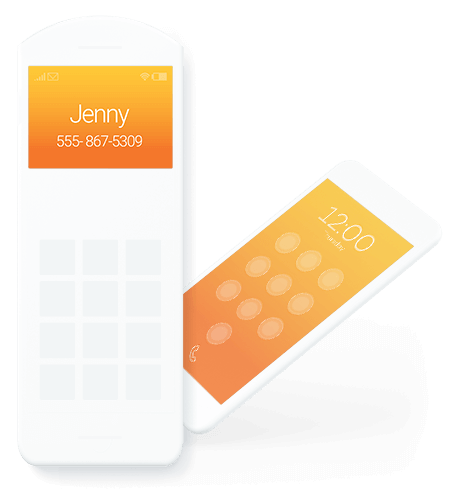 The ALLO Fiber Phone Difference
Keep your current phone number
Unlimited long distance in the continental U.S.*
Fiber Phone Options
Stay in the Know!
We'll keep you up to date with the latest news and information regarding ALLO service and availability.